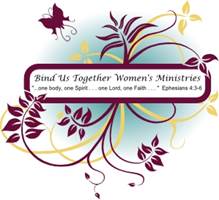 "…being diligent to preserve the unity of the Spirit in the bond of peace. There is one body and one Spirit, just as also you were called in one hope of your calling; one Lord, one faith, one baptism, one God and Father of all who is over all and through all and in all." Ephesians 4:3-6 (NASB)

NEW DATE
Friday, March 24 – Sunday, March 26, 2017
Friday, March 24
Check-in 5:00pm
Dinner 5:45pm
Session A 6:30pm
Sunday, March 26
Check-out 1:00pm
Campus Grove at Albion, ID
(401 W. North St., Albion, ID 83311, approx. 1hr. 45 min. northwest from Brigham City)
Cost: $75
Speaker – Michele Snyder

"More of Him; Less of Me"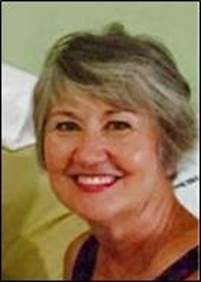 Michele is a former public school teacher who enjoys traveling with her husband – mostly to see their four grown daughters, sons-in-law, and 18 grandchildren (who lure them like a magnet to Boise, Texas, Wisconsin, and Maryland)!
Michele has many interests: photography, painting, piano, and writing/directing Christian theater presentations. However, her greatest joy is serving as women's ministry leader at her church and teaching a Bible study in her home. She holds a Master's Degree in Technology in the Classroom. Now that she has retired, she is capitalizing on that training by using technology to glorify God, posting live Bible studies on YouTube and blogging on WordPress.
The Risen Christ has been a strong stabilizing Rock in Michele's life – from being placed in foster care as a child … through the accidental death of her son in 1986 … and a few heartaches in-between. Her life verse is Psalm 40:1-3 "I waited patiently for the Lord; and He inclined to me and heard my cry. He brought me up out of the pit of destruction, out of the miry clay, and He set my feet upon a rock making my footsteps firm. He put a new song in my mouth, a song of praise to our God; many will see and fear and will trust in the LORD."
Michele's life shows that extraordinary things happen to ordinary women who hold onto the love of God when the odds are against them; and we can say with Oswald Chambers, "Out of the wreck I rise" every time … only because of His mercy, His grace, and His great love toward us.


For more information contact or Patti Glover, 801-475-5126
Pick up a registration form at your church or register online at www.mscbc.org
$35 Registration deposit due February 26, full registration balance due March 19.
(Deposit or full registration fee must accompany registration form.)
Hosted by the Brigham City churches of Bind Us Together Women's Ministries
CLICK HERE to Register and/or Pay Online
-or-